20 June 2021
Launching Electronic One-stop shop services for special economic zones and free zones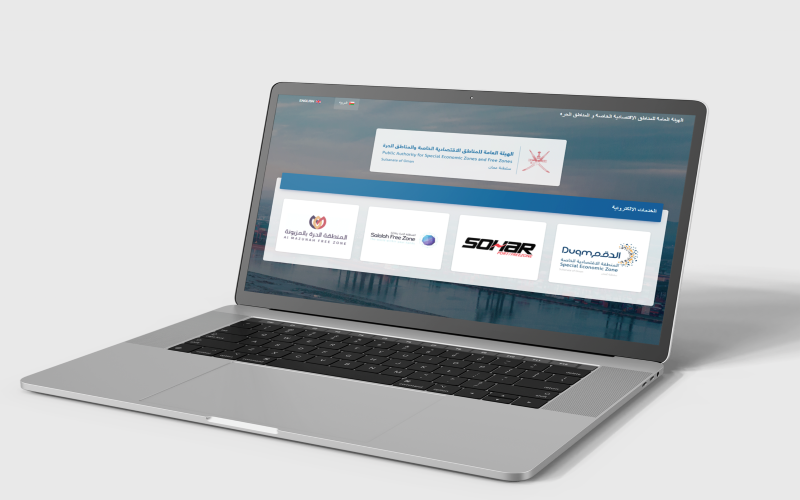 Muscat -20 June 2021
The Public Authority for Special Economic Zones and Free Zones, launched today the electronic One - stop shop – for Salalah Free zone and Sohar FreeZone, continuing the digital transformation march that began earlier by automating the services of the One Stop Shop in the Special Economic Zone at Duqm. In the coming period, procedures will be completed to launch Al Mazunah Free Zone's electronic portal for the One-stop shop services.
The launch of Electronic One-Stop Shop services aims to support the Authority's efforts in attracting investments to the zones under its supervision, accelerating the completion of investor applications, facilitating starting business and transforming paper applications to electronic applications, and ensuring that transparency and clarity principles are achieved in the pathways of each service.
The One-stop shop services for Special Economic Zones and Free Zones can be obtained through the link: https://eoss.opaz.gov.om.
Throughout the past months, OPAZ has unified the procedures for obtaining the services offered by special economic zones and free zones through their electronic portals. The electronic One - stop shop allows investors access to many services, most notably: applying for land usufruct, demarcation of plots, EIA service, appointment of project consultant, appointment of project contractor, project plans submission, building permit submission, commencement of construction, and building completion certificate request, and other services will be added in the coming period.
Investors in special economic zones and free zones can apply through the electronic services portal of each Zone and follow up their applications through the dashboard. The portal also allows the feature of attaching required files and the feature of e-payment; which enables employees of the One-stop shop in each zone, receive applications and give necessary approvals, starting from receiving the application and ending with application completion.
---