19 October 2022
OPAZ delegation visits Port of Rotterdam in Netherlands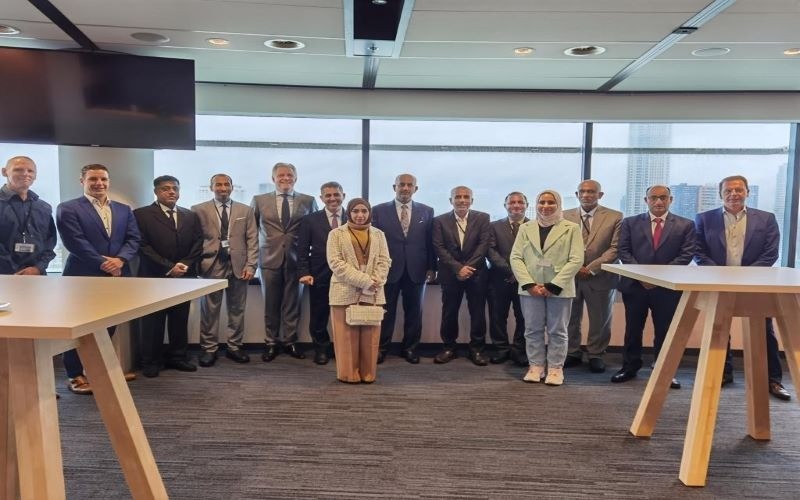 HE Dr. Ali bin Masoud Al Sunaidy, Chairman of the Public Authority for Special Economic Zones and Free Zones (OPAZ), visited the International Port of Rotterdam in the Kingdom of the Netherlands and met with Allard Castelein, CEO at Port of Rotterdam and a number of officials. During the meeting, both parties discussed mechanisms to activate the joint cooperation between Port of Sohar, Port of Rotterdam and the free zones in the Sultanate of Oman. They also touched on ways to maximise the benefits of renewable energy for the production and export of green hydrogen. On the other hand, the delegation visited a number of facilities operating in the areas adjacent to Port of Rotterdam, including facilities of green fuel production and emission of the associated carbon dioxide resulting from industrial production operations.
The Chairman and accompanying delegation also met with a number of port officials and companies operating in the fields of logistics, information technology and energy. On the sidelines of this visit, the Chairman met with a group of trainees who are on a scholarship programme from the Sohar Free Zone and Sohar Port.
The meetings were attended by Sheikh Dr. Abdullah bin Salim Al Harthi, Oman's Ambassador to the Kingdom of the Netherlands, Omar bin Mahmoud Al Mahrizi, CEO of Sohar Free Zone, and Emile Hoogsteden, CEO of Sohar Port.
---