14 June 2022
Tanzanian President Briefed on Investment Potentials of Economic, Free Zones in Oman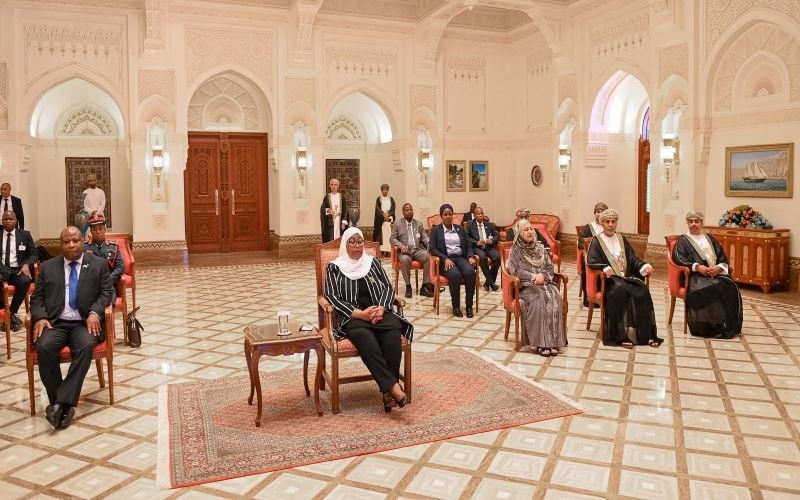 Tanzanian President Briefed on Investment Potentials of Economic, Free Zones in Oman
Muscat, 14 Jun
President Samia Suluhu Hassan of the United Republic of Tanzania was briefed on the investment potentials enjoyed by the economic and free zones, Port of Sohar and its industrial zone around the port.
A presentation given by the Public Authority for Special Economic Zones and Free Zones (OPAZ) at Al Alam palace guesthouse.
Eng. Ahmed Hassan Al Dheeb, Deputy Chairman of OPAZ said that the meeting responded to inquiries related to investing in those zones and means of cooperation between the two countries in the fields of port services, free zones and economic zones. He also pointed out that there is a Tanzanian investment which is considered the start of several other projects underway between the two countries.
The meeting was attended by Dr. Rahma Ibrahim Al Mahrouqi, Minister of Higher Education, Research and Innovation (Head of the Mission of Honour), Saud Hilal Al Shidhani, Ambassador of the Sultanate of Oman to the United Republic of Tanzania, Abdallah Abasi Kilima, Ambassador of Tanzania to the Sultanate of Oman and some officials from both sides.
---