Onboarding program for new employees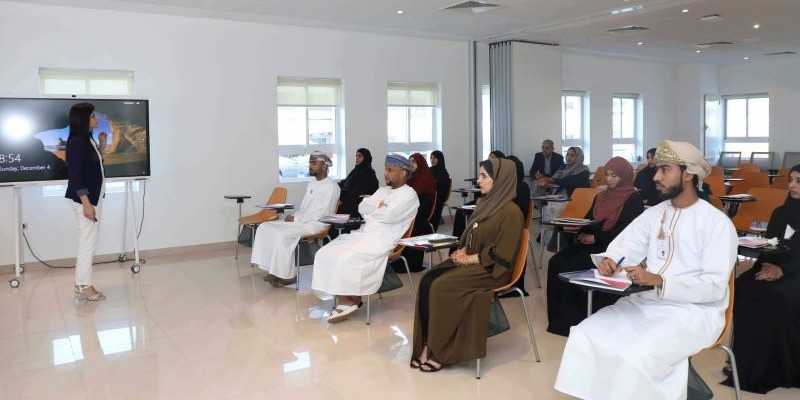 The Public Authority for Special Economic Zones and Free Zones (OPAZ) received 26 male & female new hires in various sectors and departments of OPAZ and Special Economic Zone at Duqm (SEZAD). OPAZ, represented by Human Resources Department, organized a number of orientation programs for the new employees to prepare them for joining the work environment, & enable them perform their duties and responsibilities to the fullest based on the essentials of dealing with business environment and business conditions.
In this context, Saeed bin Ahmed Al-Harthy, OPAZ Human Resources Manager said, "A number of methodologies with optimal results were adopted in building capabilities in the work environment of existing employees who undertake the process of training new employees & this can be achieved by focusing on the discovery of competencies and talents, that are capable of transferring and exchanging functional and practical knowledge of business performance, such competency is a human resource and an asset of any organization that add an important value to developing the performance of functional tasks and consolidating the culture and concept of the self-learning organization . Al Harthy added that, the Authority seeks to develop and refine the skills of these competencies by designing training programs for employees in the training plan for the year 2023 .
Ahmed bin Mohammad Al-Rawahi, Training and Development Specialist, in Training and Development Section - responsible for Ejada system for measuring individual and institutional performance in OPAZ - gave a number of presentations on performance measuring proficiency system and ways and means of writing job objectives. New hires were also introduced to the electronic self-services of OPAZ internal portal; which covers leave system and a number of electronic Human resources services.
It is worth noting that administrative skills training lasted 5 days & involved participations of all new employees of OPAZ and SEZAD. The program focused on reviewing light administrative skills necessary for new employee, such as, time management, setting priorities, communication skills of all kinds, preparing and drafting memos and reports& problem solving methods and ideas in the work environment.